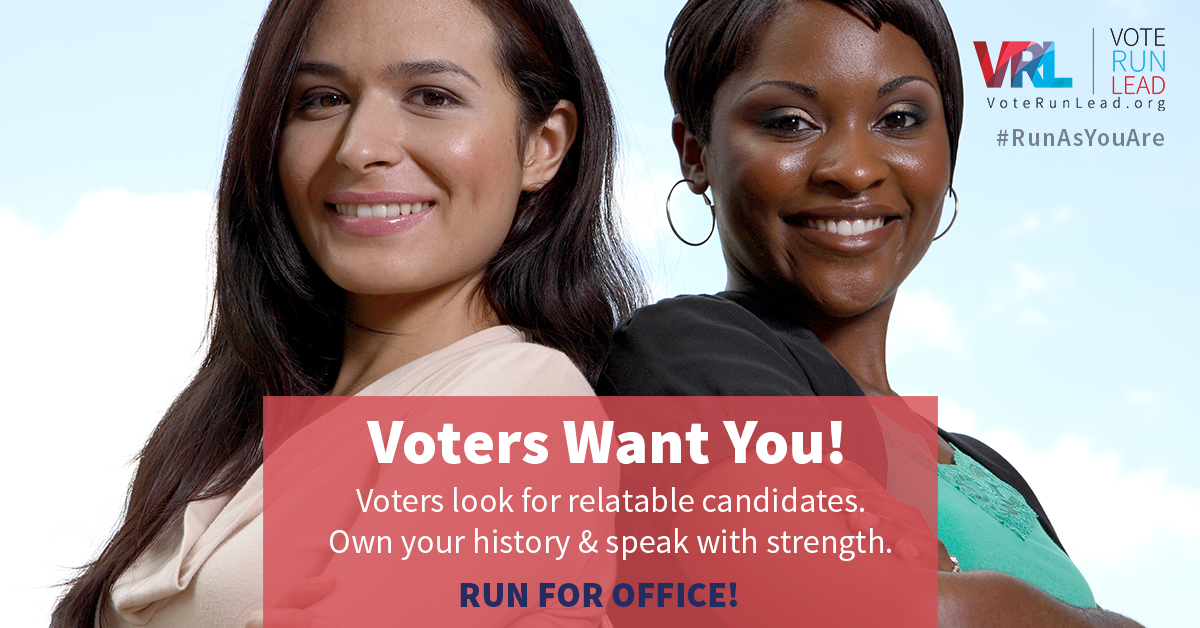 Women are realizing what they bring to political leadership - executing on a long term vision, engaging diverse constituents in their decision-making, collaborating every which way, and a knack for getting things done - is exactly what we need.
That is why VoteRunLead is encouraging you to Run As You Are.
It is a campaign to train up the thousands of women who are raising their hands. It is a customized program of essential trainings designed to equip motivated women with the skills and tools to run for office and win in the next two election cycles.
If you agree, we feel the urgency you feel. Join us, we've already gotten started: invite a woman to run for office. VoteRunLead will get her connected to our customized three part online series, a community of like-minded women, and the tools she needs. The next installment is June 17th, 2017: Run As You Are - The 90 Day Challenge.
Alternatively, nominate yourself to run and lead, or donate to power the next generation of women leaders.